SoftMantra - Web Design Company in India
SoftMantra

website designing company India offers a wide range of custom designing and development services to any specification, no matter large or small.
Who We Are :
High skilled professionals with ardent passion for website designing and development are always ready with their sparkling ideas to help you out with all your website designing needs. Extraordinary creativity in website designing that blended with passion and professionalism has made SoftMantra one of the premiere web designing company India.
How Impact Business :
At SoftMantra we believe website designing is becoming a highly effective method of advertising with least costs involved. Unlike the conventional of marketing and advertising methods, specific people can be addressed through efficient web marketing. And when it comes to having utmost success from an internet marketing campaign, then web designing stays on the apex position as an essential part of a website. If effectively visualized and designed, a website can allow the potential customers to have an idea of the business an organization provides by a mere glance.
Why Choose 'SoftMantra' for Website Designing :
At SoftMantra, we believe in building long-term relationships with our clients, rather than being just a mere service provider. Our expertise, technological expertise, infrastructural support and an esteem desire to excel as one of the best web designing company India always motivate us to work more harder, more creatively to give our clients better and better output.
Our Expertise :
We Offer A Wide Variety Of Website Design Services
Mobile Designing
SoftMantra Stand As Your Trusted Partners For All Your Mobile UI/UX Design Implementation.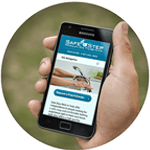 Responsive Website
We deliver you the Responsive Web Design with a prediction for the future trends and changes.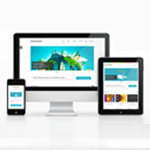 Logo Designing
The first step to building your brand is a Logo! Contact to our Experts for unique & memorable logo.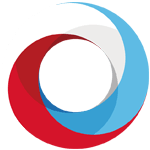 CMS-Based Websites
Take our CMS-Based Design services & get a way to play around effortlessly with your website content.
E-commerce Web Design
We, at SoftMantra, cater exceptional e-commerce websites for B2B, B2C portals & online marketplaces etc.
Mobile Application Designing
We, at SoftMantra, offer you just the right type of application to capture your clients attention.